"The purpose of When Women Win is to give women everywhere access to awesome female role models.  So each episode highlights an amazing woman who shares her personal inspirational journey and practical tips that podcast listeners can immediately apply to improve their lives professionally and personally."

~Rana Nawas
Rana Nawas is a published writer, corporate warrior and sought-after speaker on a mission to inspire women of all backgrounds to shine.  Born in England to a Palestinian father and Lebanese mother, Rana grew up like many Western-educated Arabs facing the dichotomy of liberal and traditional values.
Rana's education at Oxford University and Harvard Business School gave her a strong foundation to solve problems and negotiate effectively, but nothing could have prepared her for the tough reality that women face as they rise through the corporate world.
Over the course of her 17-year corporate career spanning McKinsey & Company's London Office, the Dubai Government and GE Capital, Rana has pioneered new markets, launched new products, led diverse and sometimes virtual teams, won business all over the world and developed strong relationships. She also led the charge in rewriting corporate policies that impact women, championed pay parity and helped women rise in their professional and personal lives.
Rana is a mother of two and a wife of one, she is the creator and host of the podcast When Women Win, sharing inspirational stories and tools that boss ladies from all walks of life have used along their journeys, and is the chapter president of Ellevate, a global organization that brings professional women together.
Rana has been featured in the press, on TV and on radio. She has spoken in front of diverse audiences on a variety of topics, and has been labelled a "thought-provoking", "fact-driven" and "inspiring" speaker.
You can keep up with the latest from Rana on her website at RanaNawas.com.
Enjoy the show!
Posted on April 2, 2018
Show Notes:
3:00 – How Rana's technical background as an Engineer serves her well in other capacities and roles
4:30 – Life as a consultant with McKinsey
6:15 – Learning how to give and receive feedback to constantly improve
7:00 – Be thoughtful with whom you request and internalize feedback from … ensure they are an advocate for your development
7:45 – How the UAE Government is taking the lead in driving gender parity in the workplace
10:00 – Defining the problem … there are very few women in senior leadership C-Suite roles in business
10:30 – Research shows that diverse teams outperform non-diverse teams and improve economic outcomes
11:30 – The drivers for lower women in senior positions can be found throughout the career cycle … starting with Job Descriptions
13:00 – The story of "Heidi & Howard" … eliminating unconscious bias
15:00 – How to remove gender bias from the interview process
17:30 – How women and men behave differently in the self-assessment process and how to lessen the impact of this tendency
20:30 – What is "style flexing" anyways?!  Examples of how women are assessed differently than men
21:30 – Rana's recent video on LinkedIn … when women are vocal in meetings
22:00 – The gender pay gap is real and provable, based on statistics
23:15 – How the solution to these gender gap issues are not based on training but rather can be found in changes to policy, process and systems
24:45 – How parents can help set their daughters up for a lifetime of confident success
26:15 – How Fathers particularly play an important part in helping their children understand and form opinions about gender roles
27:00 – How STEM activities and non-gender specific activities are important for both boys and girls
28:00 – The crucial importance of role models for our children
28:45 – Thoughts on pregnancy and maternity policies for corporations
31:00 – How Rana drove change to improve the maternity policy at GE
32:00 – What Rana's experience was like working and the Aviation Financing industry
35:00 – How and why Rana started the "When Women Win" podcast
37:45 – Some of Rana's favorite podcast guests she has hosted on "When Women Win"
41:30 – How making an impact in women's lives motivates Rana to keep moving forward
42:00 – Rana's favorite book to give away as a gift
42:45 – Who inspires Rana?
43:30 – What message Rana would want to share with the UAE residents on the SZR billboard
45:00 – How to focus your energy on the things that really matter to drive impact
45:45 – Rana's recent speaking engagements in the UAE and how she continues to be vocal about gender parity in the workplace and society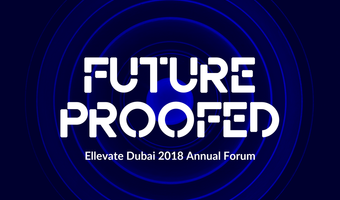 A one day event for boss ladies to come together and learn about the future of the workplace, how technology and disruptive forces will change careers, and how to handle the uncertainty and overwhelm.
Sunday, April 22, 2018  …  8:00 AM – 2:00 PM
The Address Hotel, Dubai Marina
Related & recommended episodes...